The Kantuta Restaurant
Located in mezzanine, open from 6:00 a.m. to 11:00 p.m.
Casual atmosphere, variety of dishes, sandwiches and desserts.
From Monday to Friday, lunch and tea Buffet.
And on Sunday, lunch Family buffet with national cuisine.
Book a table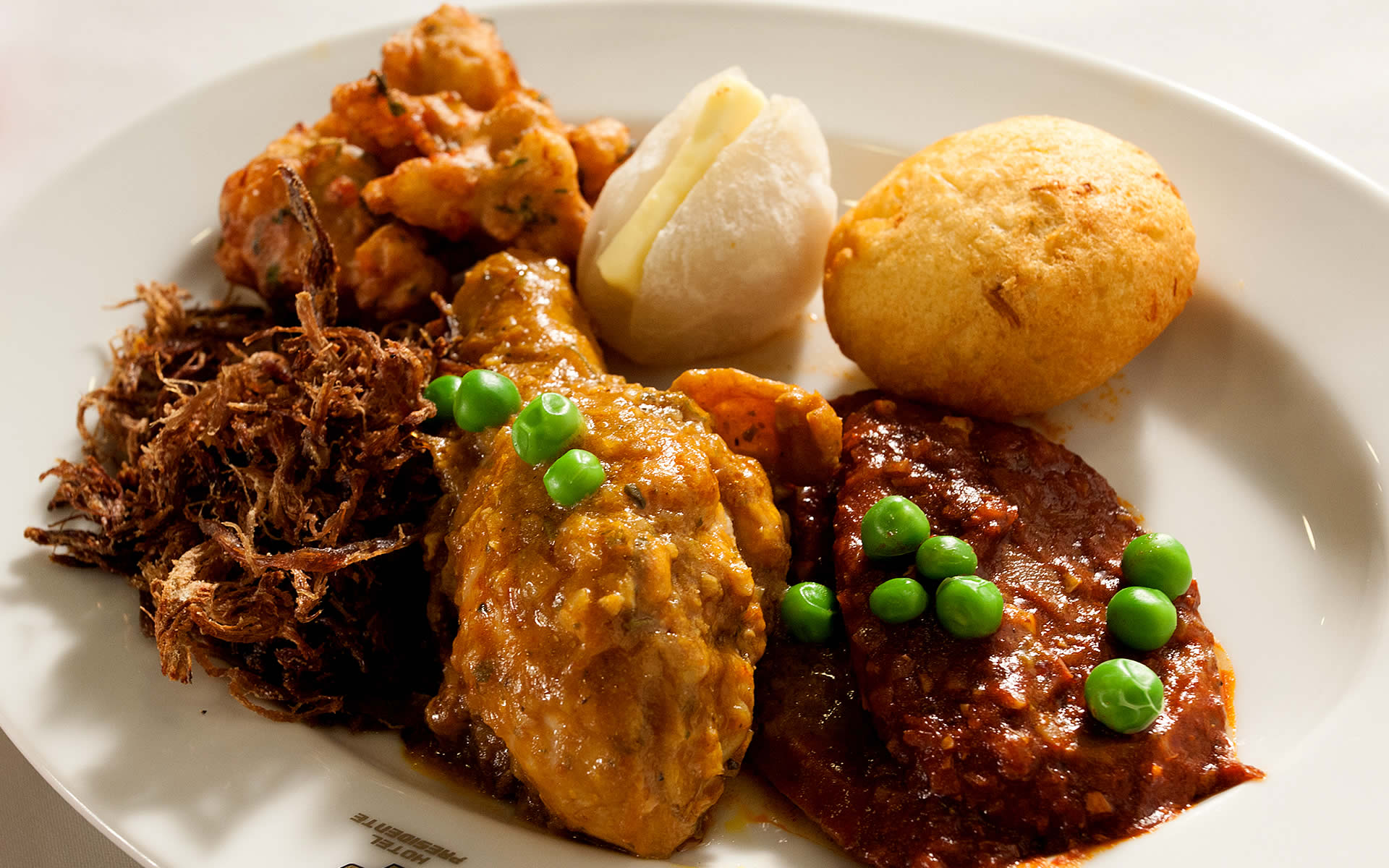 Bella Vista Restaurant
Located on the 16th floor, open from 12:00 to 03:00
for lunch and from 7:00 pm to 11:00 pm for dinner.
Elegant and sophisticated, with national and international gourmet cuisine,
beautiful panoramic view.
Book a table